Blackfyre App - Product Design
Blackfyre is a platform that connects black businesses to black communities. The purpose of this is to foster interaction, exchange of goods and services between these communities to solve the problem of demand and supply.
The Problem
1. Many black people lack access to services they commonly relate to hence a lack of supply of services.
2. Black people do not have any awareness of black businesses within their location.
3. Encouraging a strong foundation of interaction for the black community.
My Role
I led the Product Design  as a UI/UX consultant taking them from problem to prototype stage.
Design Toolkit

The Project
Main Tasks
- Design Thinking
- Customers Research & Insights
- Ideation
- Wireframe & Prototype
Design Thinking Process
In order to understand the problem, I used my hexagon-shaped problem framing framework to help me identify key touchpoints regarding the problem my client wanted to solve and what the outcome of the product should be.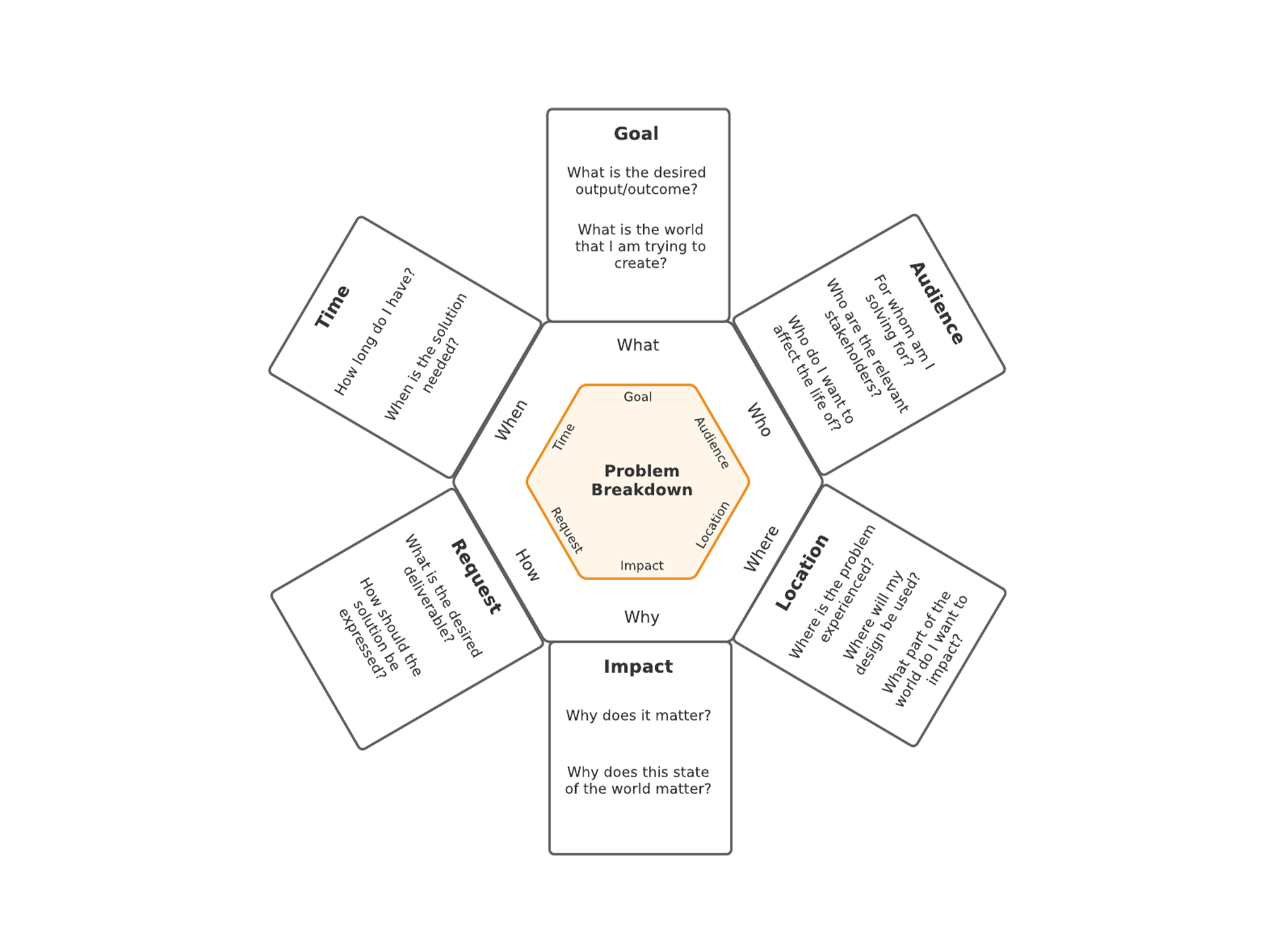 Goal
- A solution that allows black people in the diaspora to access and patronize black businesses in their respective communities.
- A solution that increases the visibility of black businesses.
Audience
For this application to be successful the audience was split into two user groups which are:
Businesses: The provider of goods and services.
- Local business owners
- Mom and Pop shops
- Freelancers
Residents: The general black population who live in their respective neigbourhoods.
- New immigrants
- Students
- Community groups
Location
Toronto, Greater Toronto Area (GTA), Waterloo
Possibile Scalability: Province wide i.e Ontario, Montreal etc.
Impact
Assumption: Relieve the stress it takes to find goods and services that are relatable to user.
Assumption: Increase the visibility of black owned businesses.
Customer Research & Insights
Due to time and budget constraints I decided to use my personal network as my user research audience. As an immigrant from Africa myself, I interviewed people close to me and other user groups like owners of African grocery stores and hairdressers. My client was also tasked with the same objective.
Some of the questions asked were:
- What is your current process for finding goods and services that you can relate to.
- How did you meet black people in your community when you immigrated.
- What is the ROI for the current marketing channels of your business.
Insights:
- Social media was the key channel for finding goods and services provided by black people but the limitation was it required a referral from someone in his/her personal network.
- Marketing on traditional platforms like social media and search engines required major input of financial resources to get inflow of potential customers.
Hypothesis Problem Statement
Black people do not have instant access to find black businesses and, black businesses are overwhelmed with spending so much financially to attract similar customers.
Ideation
In order to visualize the concept I decided to create a user persona so that I could map out the user journey and establish potential features and functionalities for the application.
Persona
Fiyin, 25
Immigrant, Nigeria
Fiyin is a new immigrant who came from Nigeria to attend University of Toronto for her Master's degree in Business Information Systems. She came here without her family and lives in a one bedroom condo. She is trying to get familair with her new environment and she has a week to resume school.
Frustration
She has been eating too much take out food which is affecting her financially. She would like to buy some african grocery items so that she can cook food and stop spending ridiculous amounts on take-out.
Goal
She's looking for an app where she can find options for nigerian grocery stores near her area.
User Journey
Assuming Fiyin has seen blackfyre ad and has downloaded the app from the app store.
High Fidelity Wireframes
These screens outline the flow from a user's perspective